I realize I am taking a long time to come out with new chapters. Hopefully, you haven't all lost interest. However, even if you haven't been following this story, you should be able to keep up with this chapter fairly easily. Gosh, I've been chipping away at this chapter off and on for two months! It got a bit long. You might want to curl up with a cup of coco for this one. I try to leave out a lot of detail so the chapters don't get too long, but seems like with every chapter it gets harder and harder for me to not want to get more and more detailed. Enjoy!
----------------------------------------------------------------------------------------------------------------------
CHAPTER EIGHT: THE DREAM
Mao woke up in a winter wonderland. She was in the middle of a light blue ice rink, surrounded by cute, miniatue houses. At one edge of the rink, the ice narrowed and continued on to a become a long pathway. This was more than just a rink. It was a culdesac.
Mao:
… I don't think we're in Japan anymore Aero.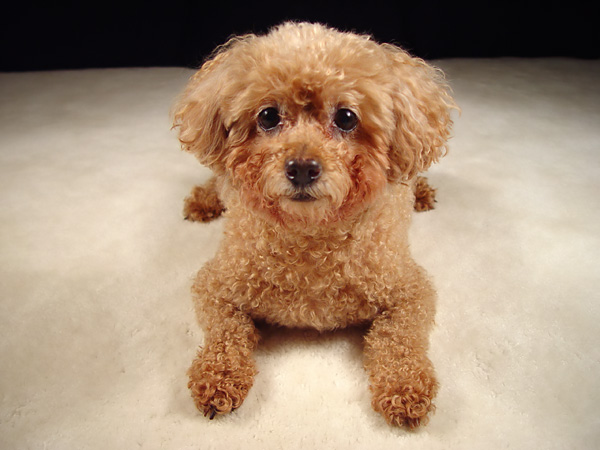 The next moment, the children who were gathering gifts from the rink at the competition came out from the bushes and houses and started skating all around Mao.
Girls & Boys
: Follow the blue ice road!
Mao:
Follow the blue ice road?
Girls & Boys:
Follow the blue ice road! Follow the blue ice road!
Just then, a beautiful orb of pink light floated toward the rink. As it approached Mao, it got bigger and bigger, then began to fade. As it faded, a woman came into focus in it's place. Mao recognized this woman at once. It was her former coach, Tatiana Tarasova.
Mao:
Oh Tatiana! I'm so glad to see you!
Tat:
Hello my darling Mao. I am your fairy godcoach. Plushenko has put you under a powerful sleeping curse. They are working hard to wake you up, but this is an extraordinarily strong curse. They need your help. You must fight for this too.
Mao:
What do I have to do?
Tat:
Follow the blue ice road. In about a quarter mile, you will come to a crossroads. Go to the left, you go to Wonderland; go down the middle, you go to the Labyrinth; and go to the right, you go to Oz. Each path contains a different, yet equally as difficult quest, which should you succeed, you will wake up. I know you can do it Mao! Good luck.
So Mao did as Tat instructed, and followed the blue ice road. Sure enough, she soon came to the crossroads.
Mao:
Well Aero, which way do you think we should go?
Snowman:
Well some folks go right. Some folks go left. I personally wouldn't go left. Not unless you want to lose your head that is.
Startled, Mao turned to face the snowman in the corner of the field next to the crossroads.
Mao:
Oh, you scared me! I've never seen a talking snowman before!
Snowman:
Yeah, most people haven't.
Mao:
Do you know which way is the best way to go?
Snowman:
Well I would go right myself – to Oz. That's where the wizard is. See, I'd give anything to be real man. When the weather warms up, I fear I'm going to melt away and be gone forever. He's the only one I know of who has the power to turn me into a man. Well, except maybe Evgeni Plushenko, the Goblin King. He lives in the castle in the center of the labyrinth. I think he'd be more likely to turn me into a goblin though. At best. I hear he's a cruel king.
Mao:
Oh that's horrible! Why have you never tried to go to the wizard yet then?
Snowman:
Well you see, I'm stuck here. I'm all fenced in. My arms won't support all my weight if I were to try to climb over the fence. Plus I have no legs to climb with either. There is a gate, but I have no fingers... I can't get the latch open. Would you be so kind as to help me?
Mao:
Why, of course.
Snowman:
Oh thank you, thank you! You don't know how much this means to me.
Mao opened the gate and the snowman scooted out
Mao:
Mr. Snowman, I have something I'd give anything for too: To wake up from this dream!
Snowman:
Huh??
Mao:
Well how do I put this? I'd give anything... to
go home
. Whichever of these roads I choose to go down, I have a different, yet equally as difficult quest ahead of me. I certainly don't want to lose my head, and I definitely don't want to deal with Plushenko. Finding this wizard definitely sounds like the best option. Let's go find the wizard together.
Snowman:
Sounds like a good plan to me! We're off to see the wizard!
A couple hours later, they came to a little metal shack.
Mao:
I'm so hungry. I'm going to see if whoever lives here would be willing to give me some food.
Mao knocked on the door and a man with a skating medal for a body answered. He was more than obliged to help Mao, and invited her inside. The Snowman couldn't fit through the door, so he had wait outside.
Medal Man:
Have a seat. I'll be right back with some food and water for you. I'm the Medal Man by the way. Pleased to meet you.
Mao couldn't help but notice that every inch of the walls were covered with figure skating medals. There was every type of medals ranging from novice Chinese regionals to German Sr. nationals to Worlds. These medals all appeared to be for future competitions which had not happened yet. Her eyes scanned the room for the most special set of medals. It didn't take her long, for they were the biggest, most unique ones. She walked over to them for a better look, and slowly reached out to grab the gold one.
Medal Man:
Sochi.
The Medal Man was back much sooner than Mao had expected. Afraid he would be angry with her, she quickly pulled her hand away before touching it the medal. He set down a sandwich and a glass of water on the table.
Medal Man:
That gold medal is the most precious medal in this whole place. I made all these medals. That's what I do. I make every medal for every figure skating competition in the world.
Mao:
Wow, what a unique job.
Medal Man:
I've been so tired of just making all these medals for so long. What I really long for is to be a figure skater myself. You say you're going to see the wizard. Would you mind if I came with you?
Mao:
Of course not. We'd be happy to have along for the journey.
So Mao finished her meal, and the three went off to see the wizard. A few miles down the road, they came to a forest, and heard a growling noise coming from the the woods.
Mao:
What was that?!

With a loud roar, a big snow leopard jumped onto the road, directly in front of the threesome.
Leopard:
I am the king of the forest! No one gets past me - not without defeating me - and no one defeats me!
Snowman:
If you please your highness, we don't want any trouble. We're on our way to see the wizard. We won't stray from the blue ice road. You won't even know we were here.
Leopard:
The wizard you say?
Medal Man:
Yes. We each want something desperately. I want to be a figure skater, Snowman wants to be a real man, and Mao wants to go home. The wizard is the only one who can make these things happen for us. He can do anything.
Mao:
Perhaps there is something you want more than anything too? You're welcome to come with us. Then the wizard can help you too. He is expecting us though. You will not gain an audience with him without us.
Of course, that last part was a lie, but it worked.
Leopard:
He can give me anything I want?
Snowman:
Oh yes!
Leopard:
Well then, in that case I think I will join you. I'm in love with someone who does not love me. I'd give anything to have her.
So the Leopard joined the three on their journey to Oz. He was actually a big softy once they got to know him. It occurred to them that the Leopard was probably all talk, and never would have hurt them.
They finally reached the Crystal City that night. It was all lit up, and it was the most beautiful city Mao had ever seen.
Snowman:
This is it! The Chrystal City! That castle there is where the wizard lives.
When they reached the gate, the guard was not willing to let them in at first. However, after Mao told him her sob story and started to cry, he broke down and, let them inside. Once inside, a big, booming, angry voice echoed from the blue, holographic face of a grouchy old man.
Wizard:
I am the all powerful wizard of Oz! Who goes there?!
Mao:
I, Mao Asada, and the Snowman, the Medal Man, and the Snow Leapard. Please Mr. Wizard, we need your help desperately.
Wizard:
I will give you anything you desire, but you must do something for me first: Bring me the wand of Plushenko.
Mao:
But that's suicide! He would never give me his wand. Not unless I... I killed him. Please Mr. Wizard, I don't even have my own wand. I'd have no chance. It'll be impossible!
Wizard:
Get me that wand! That will be all.
The guard showed them out. They were exhausted after their long day, and found a hotel in the city to stay in for the night. Mao couldn't fall asleep. She lied awake thinking, worrying, and sobbing. Then she saw hope in the form of a little pink orb of light outside her window.

She opened it, the orb flew inside, and turned into Tat.
Mao:
Oh Tatiana, am I ever glad to see you!
Tat:
Mao, they are doing all they can in the real world to break this curse, but it's the strongest one of its kind they've ever seen. I'm afraid you're going to have to fight even harder to wake up.
Mao:
I found the wizard, and he won't help me unless I bring him Plushenko's wand.
Tat:
Yes, I know my dear. I know how hard and terrifying this task sounds, but you can do it. I wouldn't tell you could if I didn't know you could.
Mao:
The Snowman told me Plushenko is the Goblin King, and he lives in the center of the labyrinth. How do I even get there from here?
Tat:
When you exit the city, you can take the blue ice road back the way you came, or follow it south. You will want to go south. That will take you to the labyrinth. Once there, you must find your way through the labyrinth to Plushenko's castle in the center. Do not worry about not having wand. Magic – and many things for that matter - work differently in this world. You have all the magic you need inside of you to defeat him. You don't need any silly wand.
He has no power over you
. Not unless you give it to him.
So the next day, the four friends traveled south to the labyrinth.
Leopard:
Wowwww. It's enormous...
Mao:
After all I've already been through, now this. It doesn't seem fair.
Plushenko:
Life's not fair.
Frightened at the very sound of this familiar voice, Mao and the other three quickly turned around to see Plushenko standing behind them. He was standing next to a floating clock with 13 hours on it instead of 12.
Plushenko:
I know why you're here. You think you can take my wand? Ha! I'll make a deal with you: You find your way through this labyrinth to my castle in 13 hours, and I will give you my wand. If you don't make it in time, you will all be stuck here in my labyrinth, and belong to me forever.
Plushenko grabbed Aero.
Plushenko:
My what a cute little pup. If you don't make it through my labyrinth in time, I'm also going to keep him, and turn him into my little pet goblin.
Mao:
NO!!!
Plushenko:
Yes. That's part of the deal. Are you in? Or are you out?
Mao had to remind herself that this was all just a dream.
Mao:
Fine. It doesn't look that far anyway.
Plushenko:
It's further than you think. And the clock is ticking.
Plushenko disappeared into thin air with poor Aero in his arms. They wasted no time entering the labyrinth. They traveled through it for a few hours, not sure if they were even going in the right direction.
Medal Man:
I suggest we split up. That way, we have four chances of making it to the center, instead of just one. If just one of us makes it, we can get Plushenko's wand.
Mao:
That makes total sense. I agree.
So they split up. Mao traveled on her own for only a little while before she came upon a man sharpening a skate on a sharpening machine.
Mao:
Nobu! I'm glad to see you! Do you know how to get to the center of the labyrinth?
Nobu:
Oh, I'm sorry... do I know you?
Mao:
Oh.... well I suppose maybe you don't. But I know who you are. I'm Mao.
Nobu:
Oh. Well it's nice to meet you Mao. Yes, I do know how to get to the center. I can show you the way if you like.
Mao:
Oh would you?! Oh thank you, thank you!
So the two traveled together for an hour or so. Then Plushenko appeared out of nowhere.
Plushenko:
Oda! I see you've met Mao.
Nobu:
Oh your majesty! What an unexpected surprise. Yes, I have met Mao.
Plushenko:
You wouldn't be trying to help the girl to my castle now would you?
Nobu:
Oh no your highness. I was just about to take her to a route that would take her back to the beginning, and then I was going to give the little lady the slip. Just like we talked about.
Mao:
Nobu!
Plushenko:
Really? It looks like you were trying to take her to the center. But you wouldn't be stupid enough to do that would you?
Nobu:
Oh no! Of course not your highness!
Plushenko:
Good. Because you know if you tried to help the girl I would chop off your head with my skate!
Nobu:
I swear I wasn't helping her!
Plushenko:
I think you'd better go back to your sharpening station.
Nobu:
Yes your highness.
Mao:
Nobu! You coward!
Plushenko flicked his wand and the floating clock appeared. He waved the wand at it, and the hands turned from 6:00 to 8:00.
Mao:
But that's not fair!
Plushenko:
You say that so often. I'm not a fool. Oda gave you a lot of help. I had to do something to even things back out again. Make them FAIR again. Or would you rather me make good on my threat to Oda, and decapitate him?
Mao:
No! Of course not!
Plushenko:
Better get a move on Mao. If you don't make it to my castle in time, what a pitty that would be.
Plushenko disappeared, and Mao trudged on. She finally made it to the castle. It was just as she remembered it back when she was Plushenko's prisoner. Well, except for the fact that it was surrounded by a labyrinth instead of a forest. There was a girl skating out on frozen pond in front of the castle. She spotted Mao and skated over to her.
Sasha:
Mao, you made it! I'm the only one left here. Plushenko has released all the other girls, and Johnny.
Mao:
Oh Sasha! They've been searching for Plushenko for months now. They haven't stopped. They will find you. I know they will.
Sasha:
I hope so. It was bad enough being prisoner here before, but now I'm all alone.
Mao:
I'm so sorry.
Sasha:
But enough about me. Do you know what time it is?
Mao:
No.
Sasha:
It's 12:50.
Mao:
Oh I've made it just in time then!
Sasha:
Yes. Go Mao! Hurry!
Mao skated as fast as she could to the castle. When she entered it, there were staircases going every which way: right side up, upside down, sideways.... Mao spotted Aero way up on one of the staircases toward the celing.
Mao:
Aero!! I'm coming!
Mao took off her skates and ran up a set of stairs. When she came to sideways and upside down stairs, she wasn't sure what to do. She discovered that gravity worked differently in this castle. When she stepped on an upside down staircase, her feet stayed planted. Same with sideways staircases. She began to get confused as to which was was up and which way was down. She had almost made her way to Aero, but then Plushenko appeared.
Plushenko:
Well, well, well Mao. You've made it. I've brought you a gift.
Plushenko held up a chrystal ball.
Plushenko:
Look into. It will show you your dreams. Or in your case, it will show you the opposite. It will show you the real world.
Mao looked into the chrystal ball, and saw Dai and Taka skating and laughing together.
Mao:
I don't want it. I just want my dog, and your wand.
Mao reached out for Aero, and Plushenko pulled him away.
Plushenko:
But wait! In this world, I can give you anything you desire. I can make you my queen. I can make you Olympic champion. I can grant your friends' wishes just as easily as the wizard of Oz if want. Why would you want to go back to that horrible, cruel world? See how happy your friends are without you? Stay here with me.
Mao:
I can't. Can't you see that I can't? Give me your wand. A deal's a deal.
Plushenko:
Not until you say the magic phrase.
Mao immediately thought back something Tat said to her in their conversation at the hotel just as the clock struck 13.
Mao:
You have no power over me.
Plushenko suddenly looked shocked, and everything went dark. Next thing she knew, she woke up in a field of poppies just outside the Chrystal City. She looked next to her and there was Aero, just awakening as well. To the other side of her laid Plushenko's wand. And several feet from here was the Snowman, the Medal Man, and the Snow Leopard, all awaking too.
They all went back to see the wizard, and gave him Plushenko's wand. He granted all of Mao's friend's requests first, and then it was finally her turn.
Mao:
Mr. Wizard, I just want to wake up from this dream.
Wizard:
Done. Do a beilman spin, and repeat the words, "There's no place like home".
She said all her goodbyes to her friends. Then she did as the wizard instructed.
Mao:
There's no place like home. There's no place like home.....
Everything started to get very blurry. Then it went completely dark.
To be continued.......
-----------------------------------------------------------------------------------------------------------------------
I'm sure you've all seen Wizard of Oz. Probably not all of you have seen Labyrinth. It's a cult classic, and one of my faves. I suggest you see it sometime.